As of November 2016, there are 43 confirmed cases of Zika in Vietnam. Ho Chi Minh City has the highest number of confirmed cases (35 cases). Hanoi, Quang Ninh Province and surrounding areas are marked safe as there is no report on Zika infection.
The inforgraphic below represents the number of cases of Zika infection have been identified in Vietnam.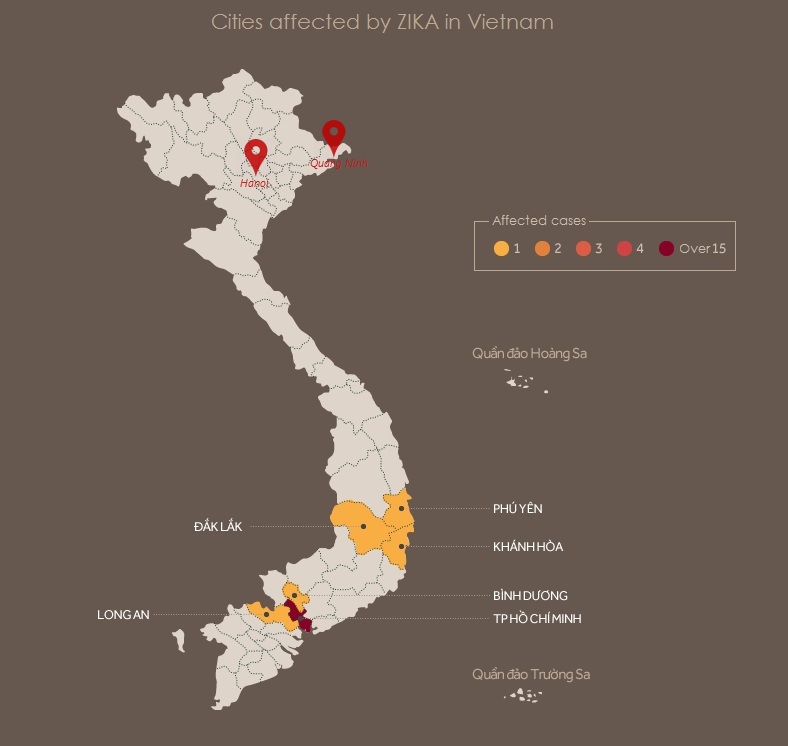 For more information regarding Zika infection on traveling to Vietnam, please visit Center for Disease Control and Prevention's site.